cinekink: nyc
---
february 27-march 3, 2013
CineKink turns ten this year…and we're celebrating our decade of decadence with a stellar line-up of cinematic wonders!
You'll want to peruse the schedule closely in making your choices. Or make it easy on yourself and join us for ALL of the kinky film festival…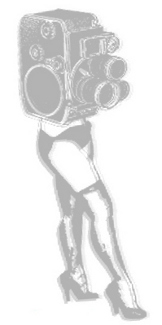 Tuesday, February 26 @ 8:00 pm / Kick-Off Gala
A bevy of kinky performers, plus…
50 Seconds of 50 Shades
Naked Love: Ea's Garden
Impact
Special Location:
Taj, 48 W. 21st Street
CINEKINK SCREENINGS – WEDNESDAY, 2/26 – SATURDAY, 3/2
Anthology Film Archives, 32 Second Avenue (@ 2nd Street), NYC
CineKink Season Opener!
Wednesday, February 27 @ 7:00 pm / Remedy
Wednesday, February 27 @ 9:30 pm / Mommy is Coming
w/Krutch and Vibes
Special Sneak Preview!
Thursday, February 28 @ 6:30 pm / Bettie Page Reveals All
w/The Naked Zinester
Thursday, February 28 @ 9 pm / Strange Live Acts
The Inflated Man
Desperate Housewife
Strange Live Acts
Kinbaku
Deconstructed Beauty
Friday, March 1 @ 6:30 pm / Sexing The Transman
Friday, March 1 @ 8:30 pm / Hooking Up
Looking for Mr. Coffee
Freud Slips
One Nightstand
Pinecone
Certified Organic
Peter and the Wolf
Mouthful
Jose
Zucht und Ordnung

Friday, March 1 @ 10:30 pm / DareDolls & RubberSluts
Skinja
Alice's Adventures in Fetishland
Bruised
Mr. International Rubber Playspace
Daredoll Dilemma
Plastic Love
Miss Alyx and the Rubber Sluts
Saturday, March 2 @ 1:00 pm / The Feminist Porn Show
Presented and narrated live by Tristan Taormino.
Saturday, March 2 @ 2:30 pm / The Feminist Porn Panel
Plus a book signing and reception!
Saturday, March 2 @ 4:30 pm / Bring It!
Our annual adult cinema showcase…
50 Shades of Dylan Ryan
Billy Castro's Naughty Squirters
Hot Peppers
Joy Club
Courtney Trouble's Indie Porn Revolution –> the returning champion!
+
Born To Raise Hell –> an old-school Master!
Saturday, March 2 @ 7:15 pm / Release
Rift
Taken
Jumpcut
Flare
A Brief Portrait of Gregory at Age 30
Krutch
Getting Off
Elenore Makes Love
Amber
Ritual
Closing Night Tribute!
Saturday, March 2 @ 9:30 pm / The Opening of Misty Beethoven
Newly restored version + Kaleidogasm!
Sunday, March 3 @ 6:00 pm / Awards Celebration
Special Location:
TBA
Sunday, March 3 @ 9:00 pm / AfterGlow!!
Our super-sexy wrap party! Featuring:
Jaguar SM-Hunt
Justify My Jiz,
Lesbian Curves
The Thought of Her
Special Location:
Secret Mid-Town Loft
Pick up a CineKink NYC All-Access Pass to all of the festivities… on sale now!
Joining us? RSVP on FetLife and/or let your Facebook friends know!
many thanks to our CineKink NYC sponsors for 2013!
..